Empathy in Action - Erinn Phelan's Selfless Act
Posted by docapc at 11:47 am
Tweet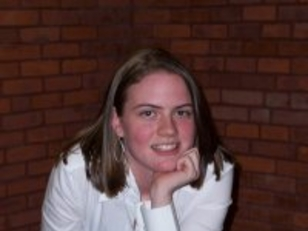 We read about the poor character of celebrities every day but acts like Erinn Phelan's attempt to save the life of her college roommate are buried in pages far from the headlines.
Erinn is a Brown graduate who had found her ideal job after graduation last summer working for Mayor Bloomberg in his new volunteerism initiative.
As Erinn and her college roommate Alma Guerrero crossed a street in Brooklyn this past Sunday they were hit by a car that didn't stop. Erinn attempted to push Alma out of the way of the oncoming car, an act of spontaneous empathy of the highest regard. Now Erinn sits in a hospital room, unresponsive and reportedly has been declared brain dead. Alma, her roommate of three years, suffered a broken collarbone and will be able to continue her Brown medical school education as soon as she heals.
Erinn has been described by educators, friends and relatives as a selfless person who gave of herself without reserve. Recently research on the effects of the media has indicated that people pay attention to the novel aspects of behavior, murder, rape, and terrorism but not to the everyday activities that most of us experience but are not thought to be headline worthy.  Acts of empathy, other than the momentous efforts of those like Mother Teresa, will seldom be brought to our attention so we tend to think these compassionate moments in time do not regularly occur.
We know that human beings will go to all ends to attach meaning to their lives and justify their existence. Many people attempt to do so through achievements, social status and by obtaining the "perfect" love relationship. These methods often fail to sustain worth as they are narrow goals, motivated by the wrong reasons, which cannot bear the weight of upholding anyone's sense of self. When we base our identity on giving service to family and society we are more likely to be able to face life's uncertainties without damaging our worth. If we buy into singular, self serving goals to sustain ourselves we are often in emotional jeopardy. Giving, as Erinn Phelan exemplified, creates a feeling of goodness within that cannot be matched by pursuits that are motivated by self serving attempts to elevate self worth.
Jeremy Rifken, in his bestselling book, The Empathic Civilization, describes our current times as the Age of Empathy. He has noted in his extensive research that young people are far more likely to behave in ways that foster cooperation over competition, as they are more acceptant of diversity and more attuned to the international climate than any previous generation. In my own experience I often notice that younger individuals seem far less influenced by ethnic, religious, or sexual preferences. They seem to relate to the person rather than the resume. Our daughter Alaina, a kindergarten teacher, has children in her class of diverse ethnic and religious origins who hardly recognize differences in skin color or customs.  They do recognize however, children who are easiest to get along with and those who seem to sense the needs of others. She has often commented to me that the children with the highest developed capacity for empathy seem to thrive and enjoy the learning process more than children that seem to be self absorbed. Even at these young ages we observe the importance of "getting along" and being able to enter the world of another. We understand the benefits of developing a personality in service to others, and ultimately in service to mankind.
We honor the life of Errin Phelan when we place empathy at the heart of our existence. Only then can we live a life with lasting meaning and sustainable worth.