Prejudice, Stress and the Role of Empathy
 Two New Wordbooks on Anxiety, Depression and Balancing Success

Transforming Anxiety into Joy:
A Practical Workbook to Gain Emotional Freedom
Click on book cover to order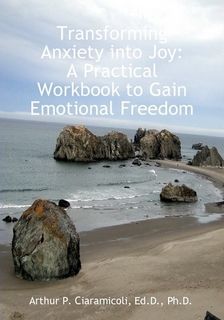 Our anxiety increases or decreases depending on our typical way of perceiving. Our characteristic way of perceiving determines how much tension and anxiety we live with moment to moment. We are hardwired early in life to see the world in certain ways; most of us have learned biased ways of interpreting what we see and what we experience. We need to change our conditioning so that we are oriented to perceiving the truth. When we become better at deciphering the facts before us we are less likely to allow our minds to run wild and accentuate circumstances. This workbook will help you discover the formula to retrain your mind and begin the process of disciplining yourself to react to the truth before you, thus lessening the conditioned anxiety response


The Goodness Renaissance Project
The Goodness Renaissance Project was founded by Arthur P. Ciaramicoli. The Project is an international effort to help individuals experience a re-birth of the goodness we were all born with and to realize the spiritual, health and societal benefits of doing good for others. Goodness withers due to life circumstances and the project is designed to help people experience goodness breakthroughs through practical steps that will enhance each person's quality of life. We are additionally conducting a national survey on goodness and will reveal the results in the near future.



Changing Your Inner Voice:
A Journey through Depression to Truth and Love
Click on book cover to order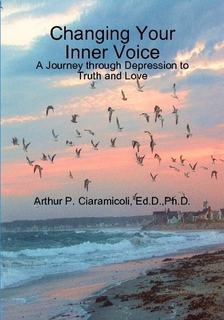 Your self voice is a critical factor in beating depression. In my 30-plus years of clinical practice I have learned that the way we talk to ourselves, whether we have an understanding or punitive internal voice, determines our mood. I will share several diverse stories of my clients who have suffered from depression and now live depression free. If you do the work I recommend in each chapter, you will likely begin the very important process of seeing yourself in a more positive light. Globally, 350 million people suffer from depression and 1 in 10 Americans say they suffer from depression as well. Fifty years ago, the average age of a depressive episode was close to 30 years of age; today it is 14.5 years of age. Depression is a global problem affecting virtually every nation. As you read through these chapters, I hope you will be able to slowly begin to change the way you talk to yourself. Together, we will take part in a journey to defeat depression by making a commitment to change the course of your life.


Performance Addiction

Live Events
Live Events Coming Soon!

My Books
Books by Dr. Arthur P. Ciaramicoli
As Seen On:
Good Morning America, CNN, Fox News and More!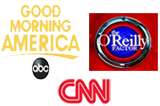 The Dr. Molly Barrow Show
January 25, 2011
Reviews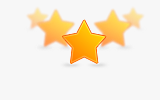 "Bravo! Dr. Ciaramicoli has written his best book. The Curse of the Capable is a wonderful find in the toolshed of happiness. If you are alive, this book is for you. Dr. Ciaramicoli tackles the problems capable people face with impeccable psychological competence and the genuine compassion you can expect from an authority on empathy."
~ P.M. Forni, Professor, Johns Hopkins University and author of The Civility Solution: What to Do when People are Rude.
Read More…
Recent Posts
Anger Makes Love Invisible

TweetOne of my patients is a divorced dad with a 17year daughter. He loves his daughter dearly and often worries about her-self care and the level of supervision his ex-wife provides. Recently his ex-wife and daughter went to Disneyland for a school vacation. He was called one evening when his daughter let him know she [...]

Read More...


The Performance Addicted Professional: How a lack of Empathy can deteriorate Work, Love and Self-Care Effectiveness

TweetRead my latest article "The Performance Addicted Professional: How a lack of Empathy can deteriorate Work, Love, and Self Care Effectiveness" at http://www.soundmindz.org/​expert-articles/ document.getElementById("post-661-blankimage").onload();

Read More...


A Crisis of Goodness in America

TweetNo society could survive—let alone thrive—without maintaining a minimum level of goodness. Unfortunately, there is evidence of a crisis of goodness, at least in the heavily industrialized and digitized West. We live in an egotistic moment in history where we seem unable to effectively train our children in restraint; where narcissism and entitlement are rampant [...]

Read More...


Recent Tweets